BLANK
Ministering to Children with ASD - Download
This 1. PDF – Ministering to Children with ASD explores ideas and staregies to encourage the inclusion and genuine participation of children with autism spectrum discorder. Some of the strategies maybe helpful for children with other additional needs. The first place to start is with a desire for inclusion and then asking families what would be helpful and working togehter.
Welcoming Children with Additional Needs training with Dr Louise Gosbell
Children with Additional Needs training seminar with Annie Hewetson
An App to help communicate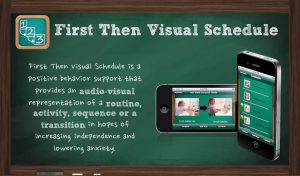 First and Then App
This is a great app for helping children with autism who struggle with transitions between different activities.  It is a visual support cue which replaces the traditional visual supports that can be time consuming to create.